SAP Business One helps users reduce their paper work, improve effectiveness and better analysis data. Putting data into the system is a long-term job, and without noticing it, the data set will be too large to find the information you need quickly. Again, SAP Business One always hope to help users design and organize their data better. To avoid users meeting the scenario, SAP Business One provide choice, "Filter" icon on the menu bar.

Here users can choose the rules, such as equal, in range, smaller than and other rules. If you choose options like equal or not equal, of course, the "To value" option can not be inserted. After choosing the suitable rules and values, click Filter and the data will change its order. The filter option can always be changed until users find their information.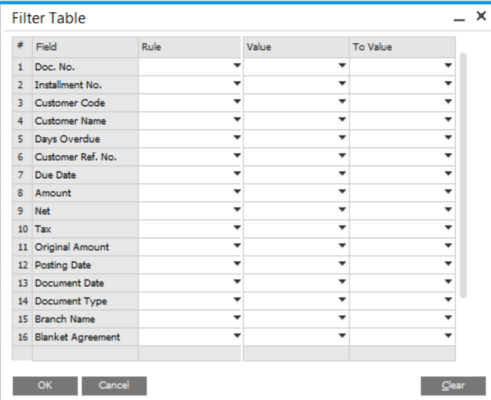 If you are interested in how to filter blanket agreement, please visit Filter Blanket Agreement in SAP Business One.