SAP Business One allows users to select a transaction sort code from a previously defined list of codes to find a particular transaction. Assigning transaction codes help users better manage all the transactions and get a better reflected report in accounting and financial part.
To setup a transaction code, users can go to Administration > Setup > Financials > Transaction Codes. The limit of description is 20 characters.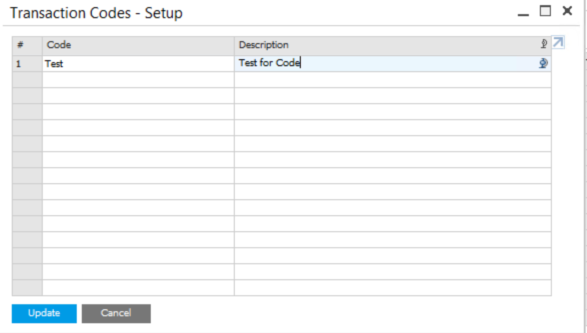 Then users can find and choose transaction code from Journal Entry. They can directly define transaction codes by clicking "Define new – Define new". The transaction code can also be found in document recurring transactions.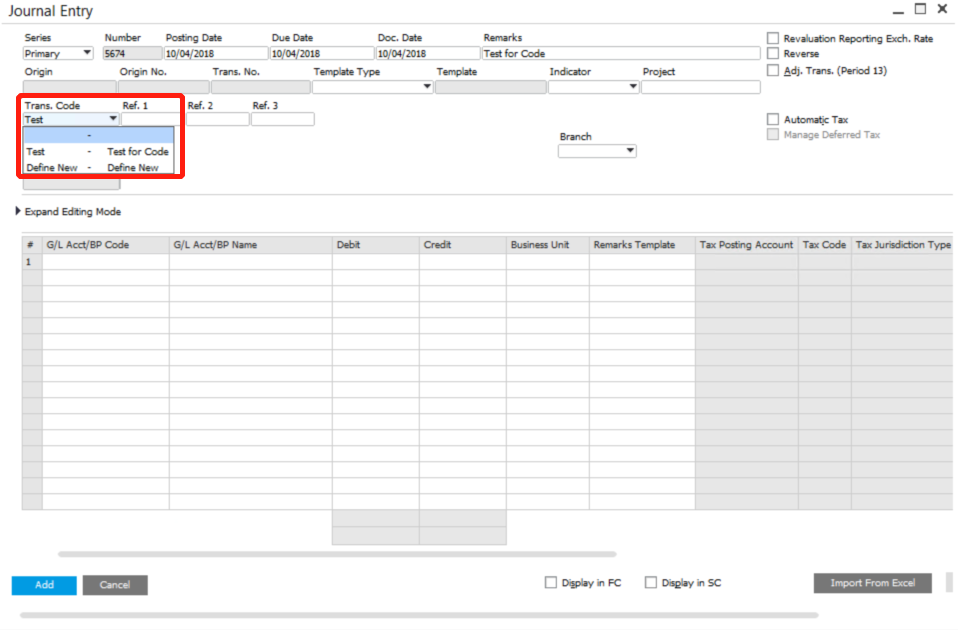 After chosen the transaction code, the code will show up as selection criteria in reports.
If you are interested in how to use virtual warehouse, please visit Virtual Warehouse in SAP Business One.