Virtual warehouse is always a helpful choice in SAP Business One. It's based on users' delivery pattern. Some users need to ship the items directly to the customer without going through their own warehouse. This action may save some money and time, but it may also cause an inventory management and document requirement problem. To solve this problem, SAP Business One allows users to create a virtual warehouse. Go to Administration > Setup > Inventory > Warehouse and click "Drop-Ship". Note users cannot reverse the setting after a document is created.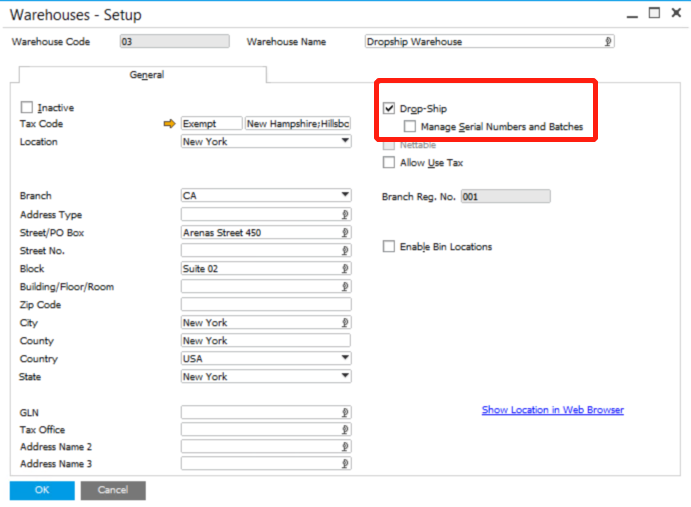 "Manage Serial Numbers and Batches" allows users to manage serial and batch numbers in this warehouse. When creating new documents in this warehouse, no inventory transactions are actually created for the chosen items.
If you are interested in how to define their locations and connect warehouses with locations, please visit Setup Locations in SAP Business One.