An advantage of SAP Business One is that the system covers 43 countries and has 27 languages, which enables SAP Business One and SAP R3 to serve international companies. To fit business in international companies better, SAP Business One offers exchange rate posting. Please notice that the option cannot be cancelled once setup.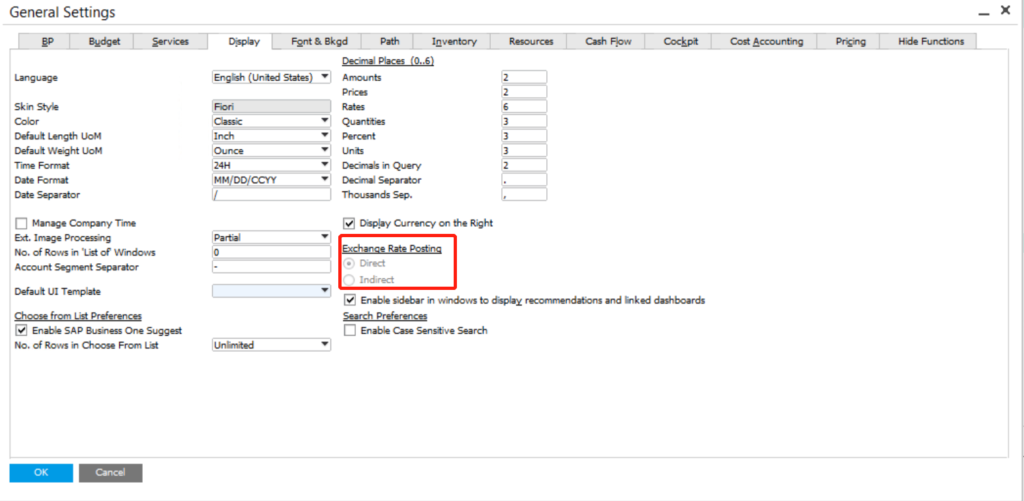 Go to Administration > Authorizations > General Authorizations and choose Display. Direct means the rate of a foreign currency is displayed as its value in local currency; while Indirect means the value is shown in the units of foreign currency.
If you are interested in how to help the company generate multiple purchase quotations for multiple vendors and items, please visit Purchase Quotations Wizard in SAP Business One.